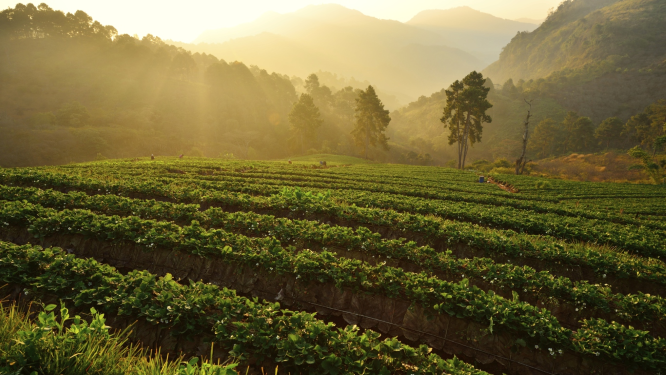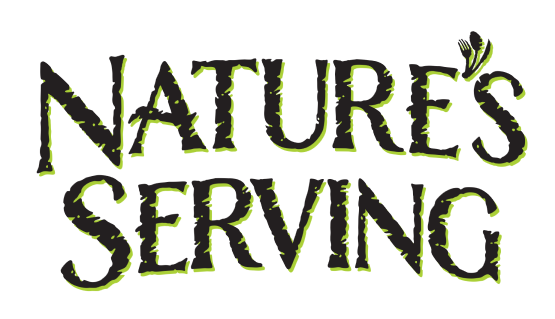 VEGGIES MADE TASTIER ®
Nature's Serving is a registered trademark. Patent Pending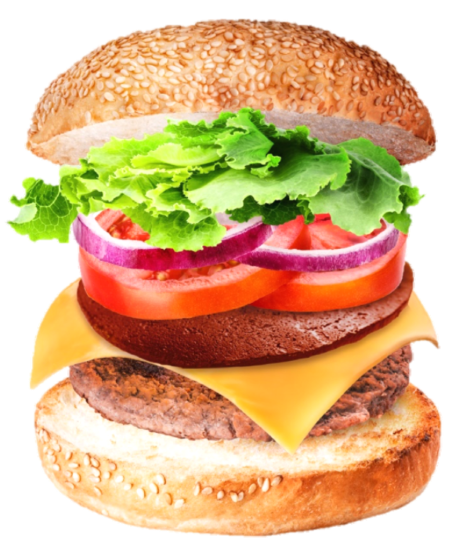 The Perfect Sandwich, With a Full Serving of Vegetables
Just add a slice to your favorite burger. It's like adding a slice of bacon or cheese! And the taste? We have Relishelish, Sriracha, Salsa, Pulled Pork, Maple Bacon and good ol' plain flavors, so you can have the taste any way you want!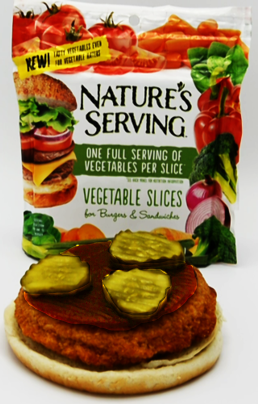 Let Me Tell You About This Chicken Sandwich!
Our tangy slice, with one full serving of vegetables per slice, is "eye-rollingly delicious"! Ask your favorite chicken sandwich restaurant if they offer it as an add-on option to their sandwiches.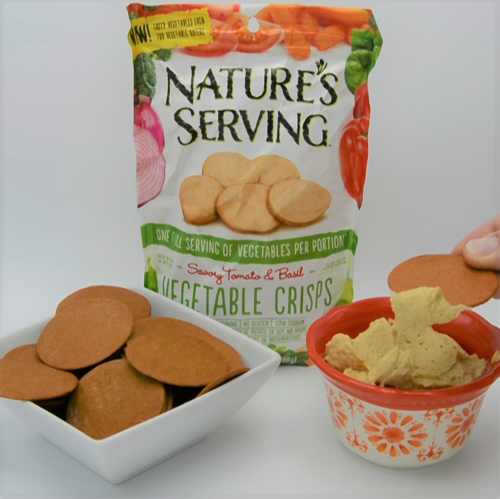 A full serving of vegetables in just eight crisps
And we have four great flavors of savory crisps: Tomato Basil, Guacamole, Meat and Salsa! All at 90 calories per portion, and always with one full serving of vegetables!
What else?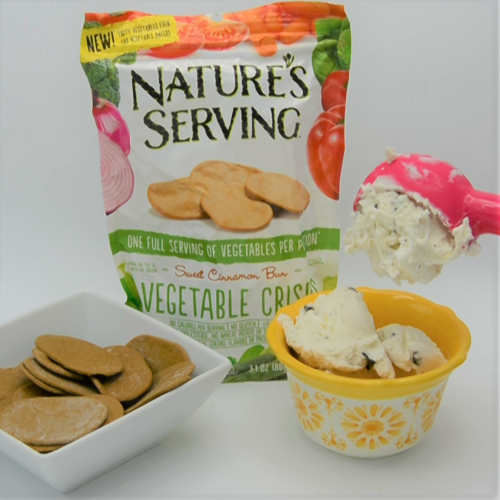 Have some veggies with that ice cream!!!
We have Cinnamon Roll flavor and Coconut (with real coconut!) so that you can eat your vegetables with whatever sweet delight you choose!.
In your dreams or what?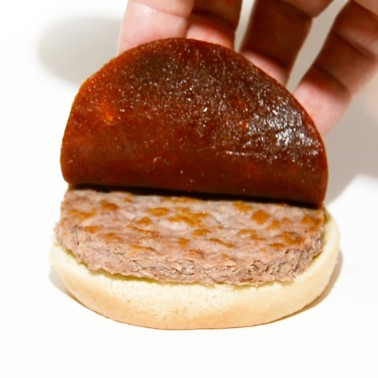 Really! It couldn't be easier!
Just add a Nature's Serving Veg Slice to your favorite burger and you have a full serving of vegetables.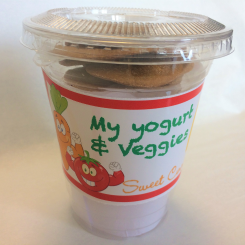 Does your favorite restaurant offer veggies that your kids will actually eat?
Ask them maybe.....?.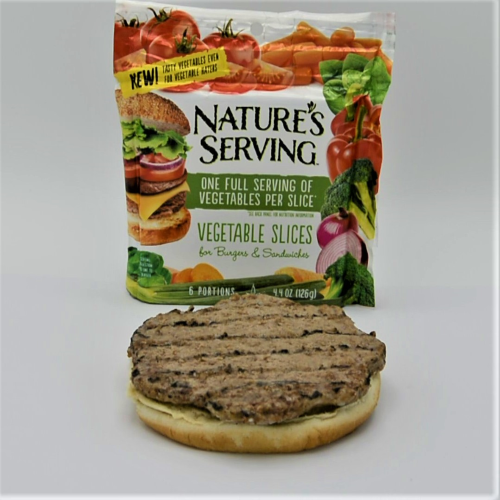 Choose your favorite burger - beef, turkey, veggie - whatever!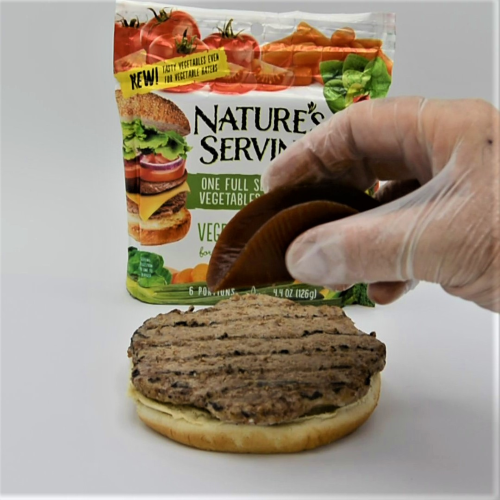 Add a Nature's Serving Veg Slice with a full serving of vegetables.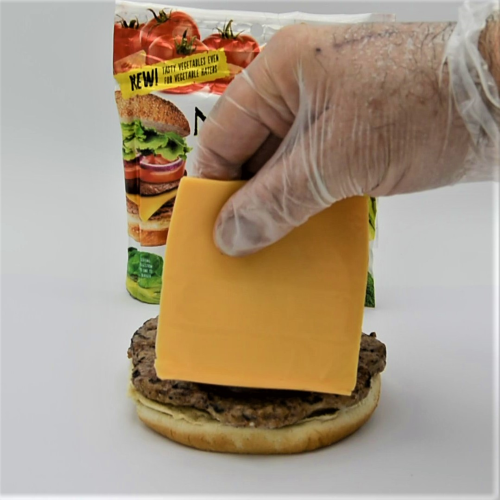 Some cheese maybe?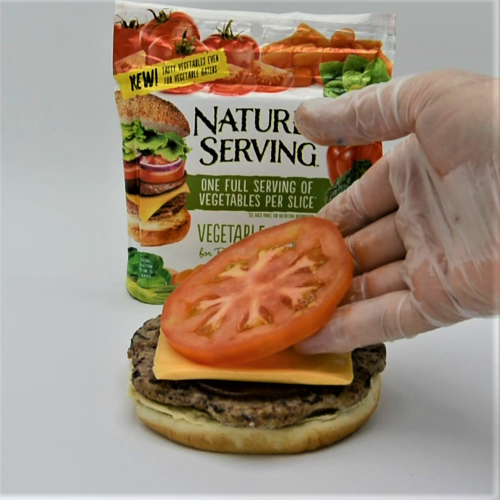 Whatever fixings you like!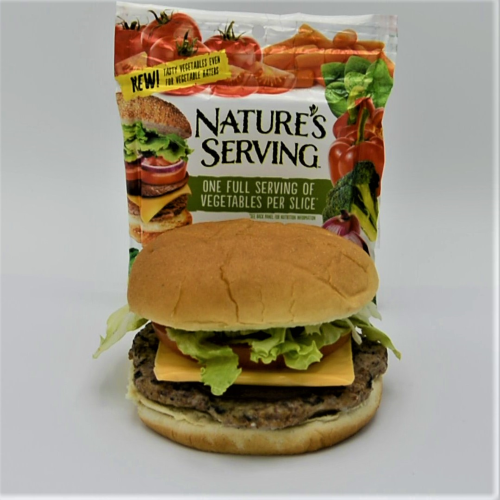 Voila! Your favorite burger with a full serving of vegetables!
---
Go to top
About Us, The Veggie Guys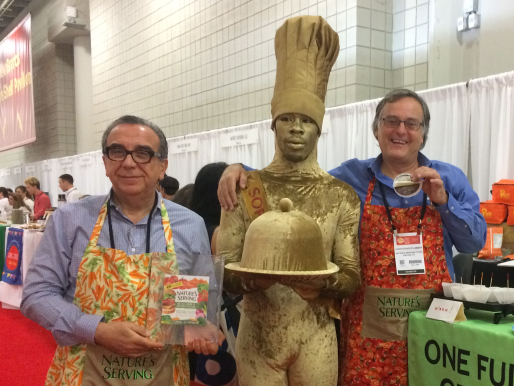 AHA!
With a Passion for Vegetables that are Affordable, Convenient & Tasty
Because of their background in the great food companies around the world, like Procter & Gamble, General Mills, Best Foods and PepsiCo, as well as others, Jairo and Christopher knew how to use all the tools of U.S. food science & "chefmanship", manufacturing, marketing and distribution to deliver healthy vegetables to the people that need them - adults and children - in their favorite meals and snacks.
---